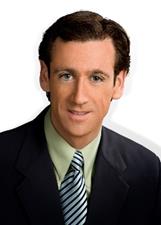 We are pleased to announce Jim Winchester as our new Executive Director of IPANM.  Jim has strong ties to both New Mexico and the state Oil & Gas Industry. Jim served as the Communications Director for both the New Mexico Energy, Minerals & Natural Resources Department (EMNRD) and the New Mexico Environment Department (NMED) from 2011 to 2015 working as an appointee under Governor Martinez.
At EMNRD, Jim worked with former Cabinet Secretaries John Bemis and David Martin. His duties included policy messaging for the New Mexico Oil Conservation Division and Oil Conservation Commission, which included developing communications to counter false claims about hydraulic fracturing and produced-water pit rule modifications. He also provided background support for the recently updated New Mexico State Energy Plan.
At NMED, Jim worked with then-Cabinet Secretary Ryan Flynn (now Executive Director of NMOGA) on communications related to utility regulatory issues, remediation and air quality, and oversight of Los Alamos National Laboratory, Sandia National Laboratory and the Waste Isolation Pilot Plant. His work at both departments also included extensive experience at each of the annual state legislative sessions.
Jim's communication expertise matches our Board of Director's desire to improve support for existing members and recruit new members to IPANM. He comes to us from the City of Boulder, where he has worked the past two-plus years as a communications manager. Having spent a few years getting an up-close understanding of some of the rhetoric of anti-industry attack groups, Jim says he is "motivated and eager" to promote the real facts and interests of the oil and gas industry. His two-plus year tenure out of state allows him to return and freely lobby state legislators on behalf of IPANM.
Prior to his work with the Martinez administration, Jim worked for 15-years as news reporter and anchor with tenures at television stations in Albuquerque, Milwaukee and Green Bay. His diverse educational background includes a Bachelor of Science in Mechanical Engineering from the University of Notre Dame.